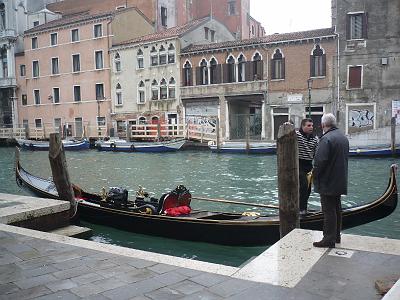 AGNIESZKA CZARNECKA
Our destination was Verona and its surroundings. The things which are stuck in my memory most from the exchange in Verona were amazing mountain views. For those people it is part of their daily life, for me it was totally shocking.
On Piazza Bra I ate most delicious pizzas and ice-creams ever. The place was full of shops where everyone could find something for themselves. Apart from the stay in Verona we visited a lot of other places.
I enjoyed a trip to Venice most. It is a lovely place. It cannot be talked about - It must be seen. The photos that were taken there are great souvenirs, that will remind me about the trip.
The travel was very long, but it wasn't as bad as it could have been.
I think it was worth sacrificing a bit, to live through all those pleasures.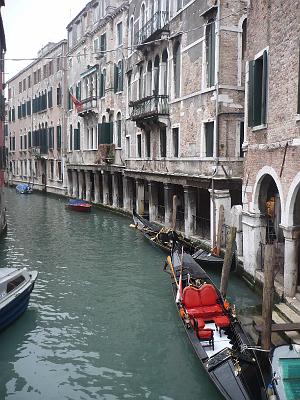 OLA HINZ
Italy is a country of beautiful monuments, friendly people, (handsome guys ;p) and great atmosphere. From our arrival until our departure I was amazed by Italy and after this exchange I totally agree with the saying that this country is one of the most beautiful and romantic countries around the world.
Italy is a special place, from the beginning I've just fallen in love with its architecture, I've never seen such wonderful monuments which made on me the biggest impression.
We visited a few cities such as: Venice and Sirmione. As far as I'm concerned I liked Sirmione, a small city near Verona most.
Sirmoine captivated me with its nature and the castle's ruins. What is more, this city is located by a gorgeous blue lake. (I've never seen such a clean and transparent lake before :D).
Apart form all this, people who we met were open and friendly, even once we had a problem with the language, but of course we managed to find the solution which was very funny :D. It seemed important to say that not everyone can speak English and not for everyone it's easy to learn it (for instance my sister ;>)
At the beginning I was a wallflower and I didn't know what I can talk with my exchange friend about but with time I was getting to know her better, we talked more and more.
All in all I'm very happy that I had an opportunity to visit Italy, I met many interesting people, I toured lot of gorgeous places and most important I struck a few friendships which I hope will survive as long as it's possible!!!!!!!!

PATRYCJA JEZIERSKA
I?m really glad that we took part in this exchange.. to Verona..
It?s a wonderful city, where we could find a lot of monuments, restaurants, pubes and of course shops.. I think that Arena impressed me most..
It?s fantastic that this monument from the first century is still located in the city, in the centre among modern and new buildings..
Frankly speaking I?ve been a lot of times to Italy before.. with parents, friends on holiday or skiing.. and only when I have a possibility to go there I go.. but exchanges are something else, sth more.. It isn?t the same like a normal trip to Italy.. because it isn?t only visiting, sightseeing, resting.. we make friends, we are with each other all the time, we must use English, but we have fun with each other, joke, smile..
It?s amazing because to be honest we are similar in spite of diffrent customs, traditions, culture differences.. I?m still keeping in contact with the Italians, we talk almost everyday with each other.. This exchange was the best thing ever..! It?s a shame that when you have fun, time goes faster..
I really miss all of you and I can?t wait to host you in April..
Spero di verderti presto, saluti e tutti e baci! ;)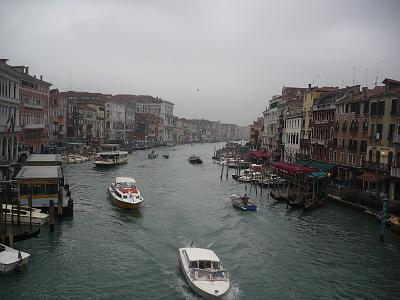 OLA HINZ & AGATA JEWASIŃSKA
I recall my stay in Verona as a really good time. Maybe because it was my first student exchange and my first visit to Italy. I was staying in Jennifer?s house.
I heard that Italian people are very polite and hospitable, but I didn?t expect that they would greet me so warmly. I felt like I was in my home! I found common language with Jen. Now we write to each other and exchange our thoughts.
I was also very surprised with our tight schedule. We visited many beautiful places which made an impression of me. I fell in love with Verona and Venice. I regret that the weather wasn?t good, but I hope that I will go back to these places sometime in the summer. I can?t forget this delicious Italian cuisine too. One day Jennifer took me to her grandma?s house for a ceremonial dinner. The dishes were very tasty, so I took a recipe for some of them and now I?m trying to cook similar ones;). I recall the evenings in particular when we were united at the disco or in a pub .
I hope that I will be able to show Jennifer some of my favorite places for evenings when she comes. As for me our student exchange was great, new experience which I will never forget !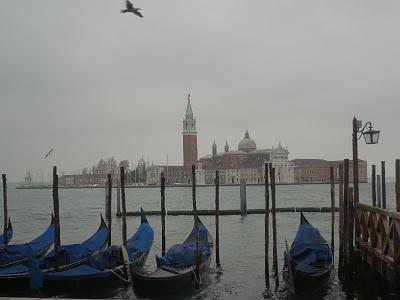 v